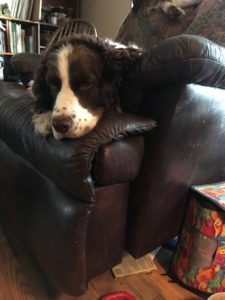 Gary is finally settling in. He is still very insecure. He loves his toys. He whines a lot and barks at everything. Who knew that there was a springer that could bark more than Jake? I still have to be careful with food and toys so that there's no jealousy. It's funny to watch Gary run and jump. Sometimes, he acts like he didn't get to do too much of that.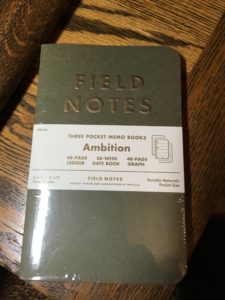 And I am officially moving to Field Notes. The ledger books are working out for tracking my spending. I started using the datebook as I don't have that much to track. It's lighter than using the Traveller's Notebooks. I love them, but I just don't seem to find a good way to use them. I will figure something out, but they aren't something I need to carry every day. I am considering getting a holder, likely the Pony Express, just to keep the notebooks in better shape. I use a third one for grocery lists and other items.
Quinn came by this weekend and did some great work on the house. The columns are done as well as the supports in the back of the house. He fixed the door in the office too. We need to finish just a few more things on the house and then we can focus on all the little things inside.