I thought it might be nice to post my typewriter pictures. I finally found the old Royal, after digging through the shed multiple times. Still needs a ribbon but it actually is typing better than before the move. Here it is: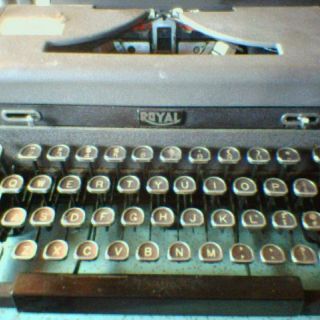 This is the first typewriter that I was given. I guess it started me on this madness.
Next up is the Remington. I bought this at Value Village. Still a great typer.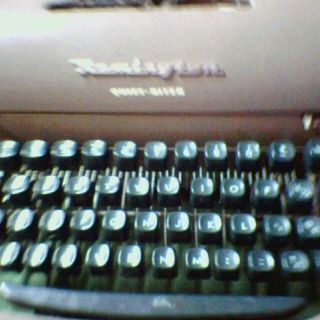 Last is the newest one. This is a 1951 Smith Corona. Picked this up for $10. It's the only typewriter with Elite type that I've owned and may be my machine for Nanowrimo.