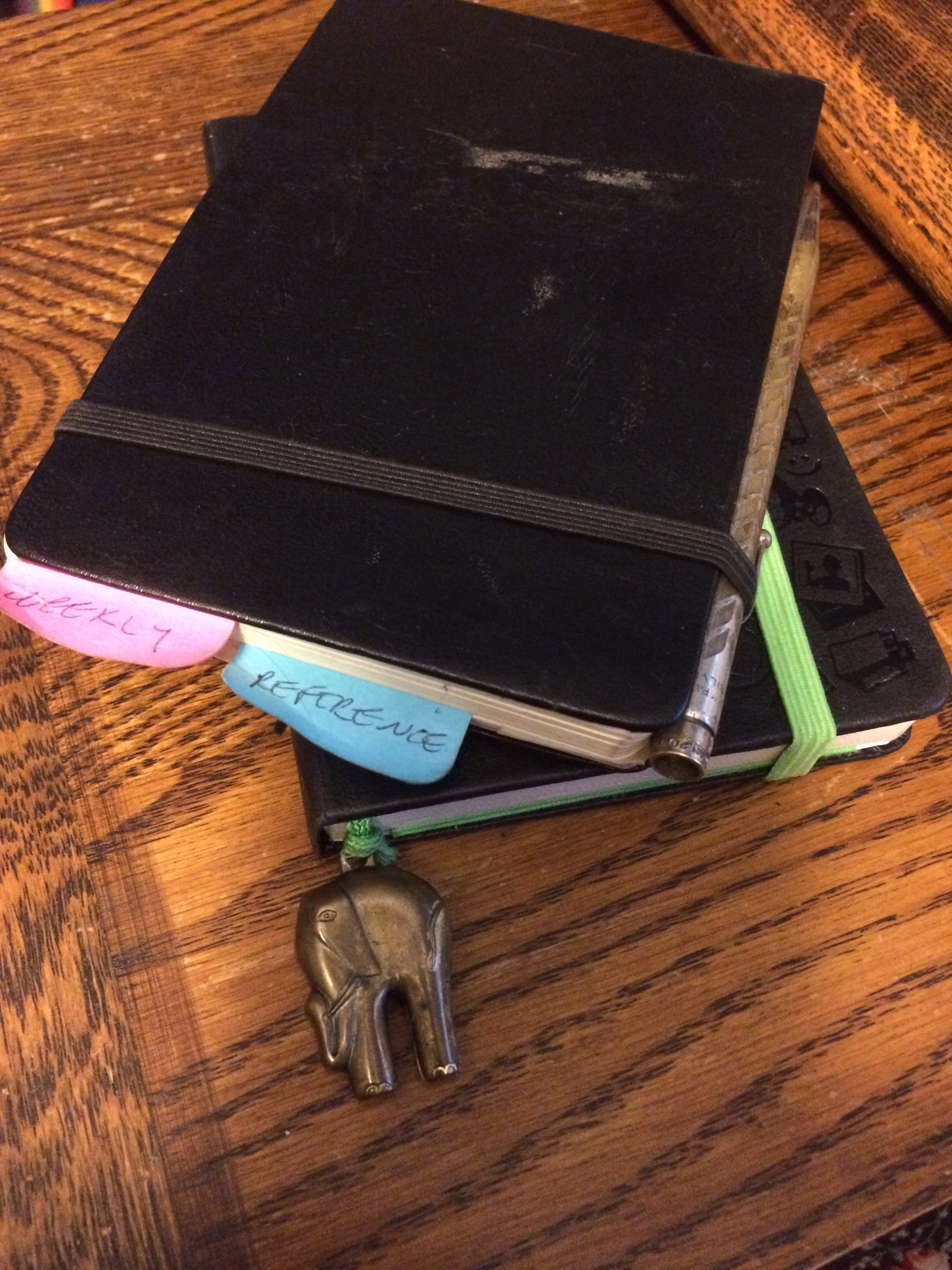 I have been messing around with Field Notes. I like the product. The quality is good and I am a fan of vintage style notebooks. I especially like the Ambition series and picked up several.
But I am returning to my Moleskines. Yes the quality has gone down (although the new ones seem to be made in Vietnam). Yes, they are probably overpriced. I just haven't found anything that works as well for me. They hold up better. I have been using an old Reporter. I used it for a year but still had a lot of unused pages. And I have a small Evernote Moleskine that was barely used. I'm using those to finish out this year. I have a new Reporter for next year and a larger Classic style that I want to use as a knitting journal. I get tired of digital stuff.
I don't have a terribly interesting life but I do want to leave a record. I'll have to see how this goes. I always love my new system when I start.