See? I start getting more sewing machines and become down right chatty. So, a local woman cropped up on Facebook, in one of the sewing machine groups I'm on. She has to move to a smaller place and needed to get rid of roughly 22 machines in a short time frame. She's been collecting these for awhile, so this is like her C list of machines. My Saturday was spent driving into Portland to pick up a nice Victoria treadle for a woman in Boise. She'll be out to get this, when the weather warms up a bit.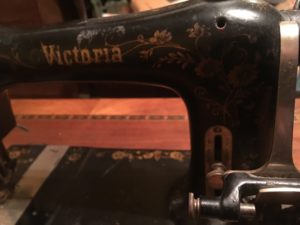 It's nice to have a treadle that is just visiting, but I did have to rearrange things to have space for it. Then I went to the other location. This happened before payday, so I had limited funds for this. I picked up a National Two Spool. There's no cannister, so I may never get it running. But maybe I'll get lucky someday.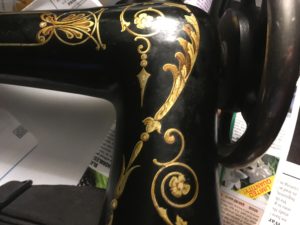 I actually passed on a treadle. She had a Franklin in decent shape. I'd gone out there to get it, but it just looked so much like my Free. I wound up with this instead.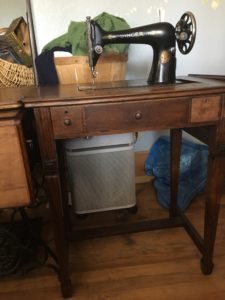 It's a Singer 66 in a Chippendale cabinet. I did pick up a motor for the Singer. But it just seemed like it would be a good machine to treadle. Looks like I was right. (I made a short video of the Singer being treadle, but Word Press won't embed it into the post. It runs nicely and I can use the bobbin winder!)
I don't make a very good collector. I am just drawn to certain machines and they aren't always the collectible ones. (Which is why the Victoria is very safe with me.) It just seemed like this 66 had been a well used machine. I really love the cabinet and looks like my Nechhi will fit right in. (Yes, I tried this today. Those machines are heavy!) The woman told me that when she started out, she was just trying to save everything and wound up with a lot that she should have passed by. Someone did get the Franklin and I hope they enjoy it. I plan to make one more trip out as I might pick up a couple more machines while I have the opportunity. And I need parts.