And just like that, there were six!
This is the machine I was actually looking for, when I found the Free. I have been fascinated by Davis Vertical Feeds for awhile. I've seen them for sale in Portland, but didn't have the money or wasn't sure I really needed one at the time. I want to get into quilting and these are supposed to be excellent machines for quilting. When this one came up, I did not hesitate and picked up it during the week.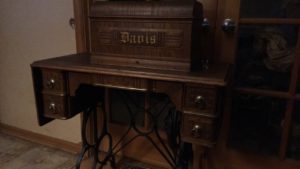 The base is in decent shape, although there is a ding in the coffin top: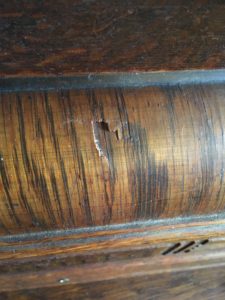 The machine is in very good condition. Serial number dating on Needlebar indicates this is probably from 1892.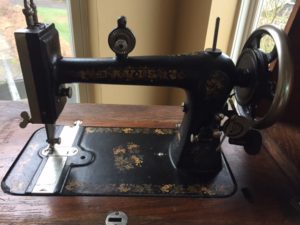 We are going to look at the beautiful decals on this for awhile.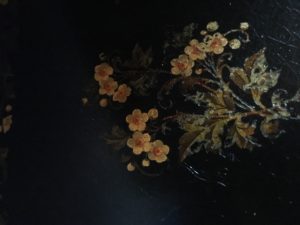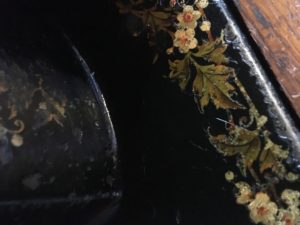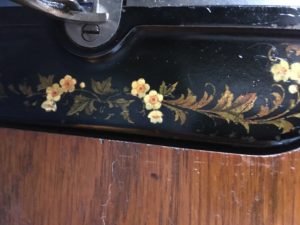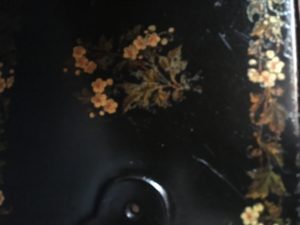 The machine seems to be in good shape and turns freely. I did not have a replacement belt, so won't get to sew with it until one arrives. I ordered a spare belt this time and I ordered needles for this. It takes a boat shuttle and I am trying to order a few more bobbins for it.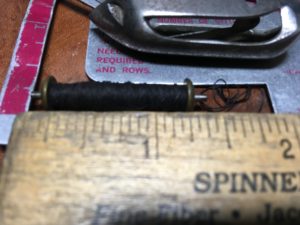 And the walking foot: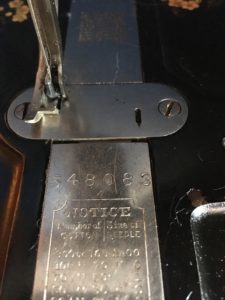 Bobbin winder: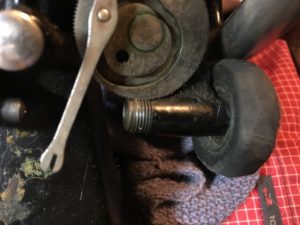 And tensioner: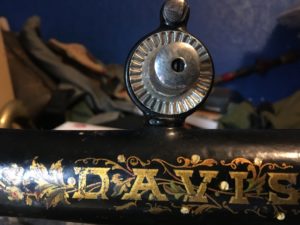 There was a story on the ad about this being Great-grandma's machine from 1858, but that clearly wasn't true. Not so much as a pin in the drawers and no attachments. Still, I'm very happy to have it! It's a beautiful machine and I think it is a great addition.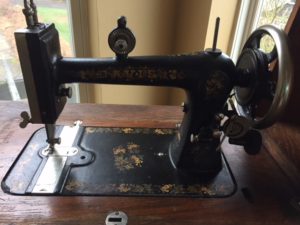 More details when I can actually sew on it.