So I have been checking Craigslist again, looking at treadles. I found a post yesterday. The treadle had been stored in a barn and was in rough shape. She thought it might be useful for parts, so offered it up for sale. We went out on it last night. I imagined the worst possible condition, so that I wouldn't be disappointed. I was happy to see it upright on the irons. And when she said that her husband thought he could turn it into a table, I handed over my fifteen dollars. I am  not ready to give up on it yet.
So here is my new White rotary. This is the first treadle I've gotten with an intact belt! The case is fragile, with some of the trim missing. The head was frozen up and dirty. I oiled it a lot last night and did get it to turn. I will be working on this a bit more today. I think it can be made usable again.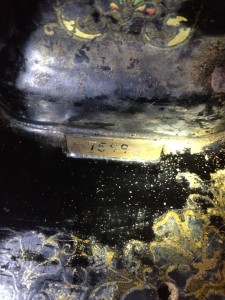 Serial number. I'm guessing this could be anytime between 1898 and 1910.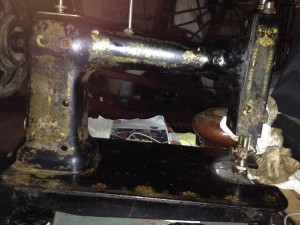 It's dirty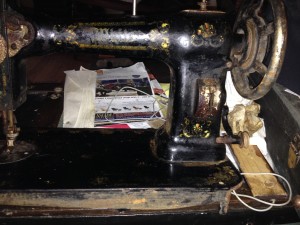 And rusty

And the case is pretty fragile.
I hope it can be functional again. I think it would be a good choice for free motion quilting. I just want to get these machines in working condition and keep them going as long as I can.