This is a new obsession. The company was originally called Renoir and made copper jewelry in the 50s. They added some enameled pieces and called that company Matisse. It has a modern look to it and I can't say that I like everything they made. But…I do like most of the brooches!  Here's my collection so far, and I picked up two more this week. I know they are not spindles, but they make great shawl pins. And I've worn the green leaf on my new red sweater. (The sweater is not quite ready for a prime time picture.)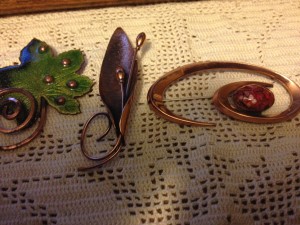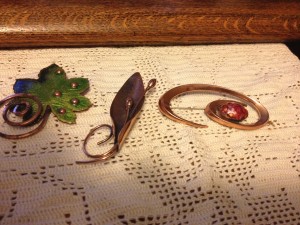 And there are sewing machines. Since I took pictures of these last week, I'll post them here too. Am still working on the Singers.
This was one of Lon's machines. It came through the fire, and was missing an electric cord. I have that, but it's got tension issues. I'm going to have this one tuned up.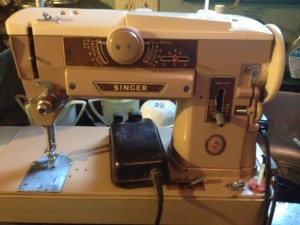 This is a machine I rescued. It was missing the presser foot and needle holder. I pulled that off my other machine. It seems to work okay.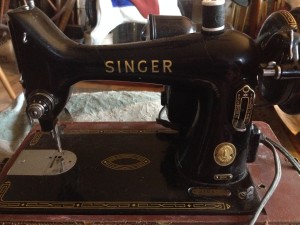 And this is my Viking. I have been doing some light sewing. I want to set this up and start sewing for a bit every day. I have some projects in mind.