I've used Moleskines for several years now. However, since they moved production to China, the paper quality has gone downhill. I continue to buy Reporters, but I prefer the Quo Vadis small Habanas for notebooks.
I have not been able to resist Field Notes. I like to collect old notebooks and I like the vintage feel of Field Notes. It's not really fountain pen friendly paper but then it's not a notebook that makes you want to write with a fountain pen.
So I ordered the latest notebook, which arrived today!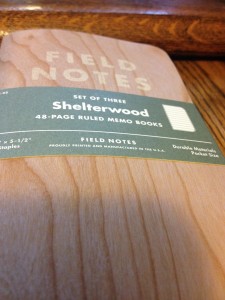 The cover of these is a thin cherrywood veneer.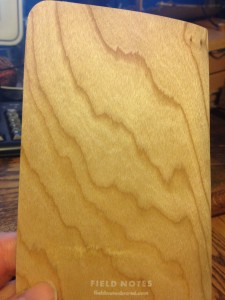 It's really nice stuff! And look at the paper.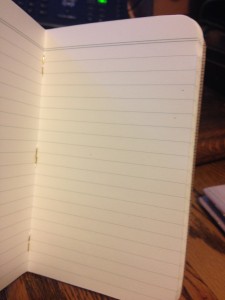 I like these. I realize that the cover will be on the fragile side. I use the plain brown ones for most things. This is the sort of notebook that you can do a mind dump in and not think twice. I just like their style.