This is a picture I worked on, using Skitch.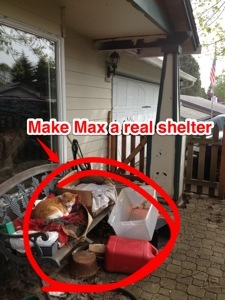 I haven't done a post in a long time about how I'm working digitally so I'll add a couple more notes. I'm using two programs for personal finance. Balance is a check register. I've tried a lot of the more complicated programs like Mint, Pageonce, and Adaptu. I like just having this simple register for a running total. I also use Wally. Wally tracks daily spending based on category. You can scan receipts and it can also tag geo locations. It has one of the best interfaces I've seen in an app. I'm not budgeting just tracking. Evernote is where I'm keeping my digital stuff. I also have files in Dropbox and Ubuntu One. (The later is less useful since I stopped using Ubuntu. I use Crunch Bang Linux on the laptop now.). I am going to scan more things into Evernote. I especially need medical receipts for tax purposes. I picked up an Evernote Moleskine with three free months of Evernote Premium. I'll probably keep paying for premium when I use that up. I also did Remember the Milk Premium. I'm not sure why I disliked it in the past but it seems like a good match for me now. I think it's the iPhone app. I've been using Life Balance but the iPhone app just isn't as good as the old Palm program was. I use the iPhone calendar app, saved to my Google Calendar for appointments.
If you've read my blog for any length of time, you'll know that I enjoy messing around with organizational systems. Putting this together has been fun.